And Thusly it Ends
On Bob Nanna, Owen and Bright Eyes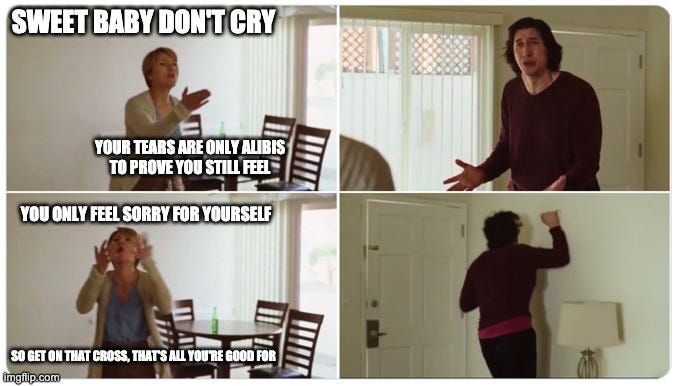 I will not apologize in advance for using this space to talk about the first date I went on with my girlfriend - when I said that this was an emo blog, I meant it and you had been warned long in advance.
Anyways, towards the end of that fateful night, we reached the liminal state where you sorta stumble around the matter of whether or not there's going to be a second date and I mentioned as far as "what the rest of my week looks like," that I was going to see the Cursive/Mineral show at the Casbah...and she mentioned that, hey, that's something she'd be interested in attending. The show was sold out by that point and I tried to say in the least douche-y way possible, "let me see what I can do, I can probably make that work." A year and a half later, every time my girlfriend and I celebrate some major milestone in our relationship - anniversaries, birthdays, acquisition of non-Ikea furniture - I remind myself that I should send a thank you note to Cursive's publicist. It's very possible that none of this happens if not for her.
I don't bring this up to burnish my "brand" or to make it look like she (or anyone else) would be subject to some kind of emo endurance test, i.e., "if she can get through me screaming 'The Martyr,' we can make it through anything, that's the base requirement." Maybe it's just a reflection of the limited options I have for social events in San Diego as a man in his late 30s who doesn't drink or surf. I bring this up because it speaks to one of the more unexpected and delightful by-products of emo's indie gentrification over the 2010s- not only were reunion tours viable for so many of these late-90s emo bands, but now an Anniversary or Cursive or Mineral show could also be perfectly justifiable, low-stakes date nights for late-30 somethings.
I often wonder if I'm trying to project my desires onto bands who don't want them at all and I do take heed when bands talk about how their scene was transformed into a "competitive landscape" once Pitchfork indie dorks like myself started paying attention (by the way, David Anthony's post on this matter is essential reading).
But my experience interviewing dozens of long-running bands has given rise to a common motif: as much as they appreciate mainstream emo or pop-punk fame, they long to figure out how to transmute it into even the slightest taste of "indie legacy" stability. The last time I DJ'd at Emo Nite LA, they were kind enough to give myself and Jesse from Motion City Soundtrack a Rockin Fun Zone-type old head section outside the Echoplex. I think Dallas from Statistics and Desaparecidos was there too. Anyways, he mentioned that Motion City Soundtrack used to open for Rilo Kiley and whatnot in the beginning, but once they became a Warped Tour band, those days were done, even though they saw themselves as more of a power-pop act a la New Pornographers (sidenote: if Commit This To Memory came out in 2019...it'd get at least a 7.8). Meanwhile, after Polyvinyl signed the Get Up Kids, they weren't hyping up Kicker or Problems as a return to form; they used Superchunk (ca. I Hate Music or Majesty Shredding) as a comparative point.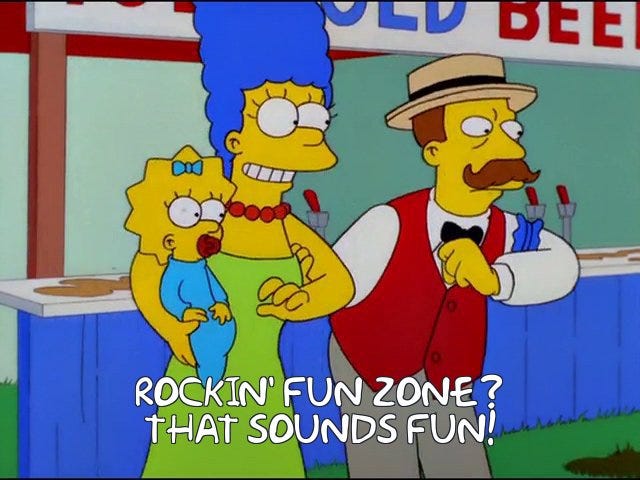 Point being, there was (and perhaps still is) incredible Merge Envy happening throughout emo during that time, not just in their worship of the bands on that label, but the unrealized desire to actually be on Merge or Matador or Sub Pop or those others Big Indie-type labels that won't touch this stuff with a ten-foot clown pole. And while I wonder if New Pornographers are envious of Motion City Soundtrack's peak popularity in any way, I imagine the former's crowds in 2019 weren't standing cross-armed, ignoring their last ten years of releases just so they can freak out during "The Bleeding Heart Show." Most of the lifer bands I've talked to want to have that Ted Leo or Yo La Tengo status - to go forward beyond their window of relevancy, able to put out a new album every few years that gets kindly reviewed by the one old-head rock guy left at any given publication and maybe snag a couple of 3 PM slots at indie rock festivals. But aside from maybe Say Anything or Appleseed Cast, it's nearly impossible to think of any emo band who's been prolific for long enough to be eligible for that kind of status without becoming super popular and thus being packaged with Incubus or Third Eye Blind. Oddly enough, for a style of music frequently associated with the Midwest suburbs, there isn't much of a working middle class in emo.
Maybe that's how things are supposed to be - this is music defined by its emotional and musical volatility, made by and for people who are typically in a transitional phase in their lives - Cap'n Jazz broke up because they were impatient high school kids and being a touring band isn't fun anymore when your friend OD's in the middle of Arkansas, American Football originally broke up because they were about to graduate from college, or you can just chalk it up to the impossibility of emo bands making enough money to sustain themselves. Or, they realize they have to start a completely new project unless they're totally cool with doing the nostalgia circuit or having their new album ignored so 35-year old men can shout for the songs they wrote in their teens.
But by the end of the decade, emo bands achieving "indie legacy" status became a real possibility - witness Braid's No Coast, a new Jazz June record, those few Mineral songs from 2019, Pedro the Lion's Phoenix, that Mock Orange joint, Appleseed Cast making their best album in nearly 20 years, the Get Up Kids' Problems and, of course, American Football LP2 and LP3 - while nearly all of them were true comebacks, they also all sounded like a logical extension of what came before, what could've been their eighth album or whatever if they had just kept going after 2001. But rather than post-grad anxiety or sad songs about crushes, they all dealt in, for lack of a better term, grown man shit; the obligations of family, the question of whether pursuing art is really worth it any more, reckoning with their own upbringings as father themselves. Of course, there's also the possibility that "grown man shit" becomes the exact thing that people might expect of emo dudes 20 years after their prime - 40-year olds writing ultra-specific songs about breakups. You know, "divorced dude" shit.
---
Three's a trend, after all and the most notable of the bunch is Bright Eyes' new album, whose press materials are pretty open about Conor Oberst's divorce, probably because Conor is as well. His ex-wife's voice is the first you hear on Down in the Weeds Where the World Once Was (there's also a lyric overtly referring to his ex-wife, it's about making soup). But this won't play a major role in the narrative - for one thing, it's the first Bright Eyes album in nine years, there's always an underlying political angle in modern Bright Eyes music and Conor's musical partnership with Phoebe Bridgers has been mutually beneficial in establishing the lineage of lyric posting in the social media age.
Conversely, "divorce album" is pretty much the only narrative to be had on Bob Nanna's Celebration States. But as much as I hate to admit it, I might not have checked for Celebration States had it been just another Bob Nanna project. Of all the second-wave A-listers, I have the most trouble explaining exactly why I love Braid - none of their lyrics really pack the same gut punch of, say, Mineral or Rainer Maria (I asked them to explain "Ariel" in a Stereogum interview and they didn't seem to remember what it was actually about). They're not a covert pop band like Promise Ring or Get Up Kids, nor did they push the boundaries of the genre like Appleseed Cast or Joan of Arc. But in a way, they were the best band - the give-and-go of the dual vocals, a rhythm section that manages to be both tight, bouncy and flexible like a spring coil, the unusual smoothness of Nanna's vocals contrasting with these jittery arrangements, perfectly reenacting the "outgoing college graduate" mindstate of Frame and Canvas, where Braid were trying to justify to their parents, the Champaign indie rock scene, and themselves that they were making the right decision to throw their lot in with an indie rock band.
All of this stuff aged well and I compared them to Tim Duncan when reviewing No Coast - even if they lack the explosiveness of their youth, they had a heightened sense of how to efficiently create tiny pockets of space and new angles to get their shot off. By the end of the decade, I'd say it was topped by American Football LP3 and Integrity Blues, but No Coast was easily the best second-wave comeback of the 2010s for a few years. But so much of their appeal is wrapped in their being a band - hell, just listen to a Hey Mercedes album, which are at least 75% as good as Frame and Canvas - that I've never been able to connect with anything from their long list of solo projects.
Maybe they weren't solo enough, because Celebration States is mostly just Nanna and an acoustic guitar and it's the most distinct thing to come from the Braid camp in the past 20 years. It is also the most pathetic album I've heard in 2020 and I mean that as a compliment, because that's pretty much the entire point of the album - as the press release points out, it traces the arc of a divorce and was recorded in one day, a day that would've been Nanna's anniversary. He gets so Can I Borrow A Feeling? with it here that I can't believe there isn't a race car bed on the cover.
Some of it scans as fairly standard "guy with an acoustic guitar" singer-songwriter confessionalism and a lot sounds like 25% of a Braid song, which are generally impossible to replicate as a guy with an acoustic guitar - there are points where he tries to do the kind of fretboard slides and stop-start riffs that just sound wrong on acoustic guitar, and even if the melodies of "Mr. Albatross" and "Preoccupied" are seriously Braid, that just stresses the open space where Chris Broach is supposed to jump in and yell something; to continue the theme, it's Homer sadly dipping a thawed hot dog in mustard when there's almost certainly a bun with at least relish or something within reach (no ketchup, I'll honor their Chicago roots).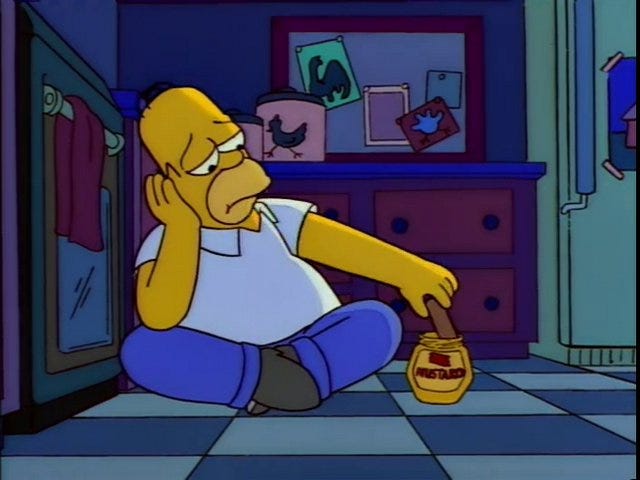 The thing about most classic breakup or divorce albums is that they're made by people who are already at the height of their celebrity - turning that devastation into art is pretty much the only thing that's expected out of them. But in the case of Bob Nanna...I'm not personal friends with the guy, but we are connected on Facebook and Twitter and I know people who've lived with him. He's a guy in one of my favorite bands, but also a guy in his 40s who is definitely not living off Braid money. But you would know that immediately from "Do You Want to Buy a Guitar?," maybe a spiritual cousin of the Promise Ring's "Stop Playing Guitar," except Nanna is in a financial crisis rather than an existential one. It's an unflinchingly honest song that tells me far too much about Bob Nanna's sexual prowess (i.e., more than nothing) - I dunno, I've heard thousands of guys talk about how good they are at fucking, but I guess there are just some things you never want to hear a guy talk about when an acoustic guitar's in his hands.
That's how Celebration States goes, and for every cringepost, there's a line that gets at the unique demoralization that comes from picking up the pieces of a grown-ass relationship where you've invested time and especially money. There's a fucking brutal part in "Do You Want to Buy a Guitar?" where he sells some of his old vinyl to a record shop and walks out feeling even poorer despite having actual money in his hands. After all, these are things only sold by the truly broke or truly broken.
The insults just piling up from there - rationing prescription pills, getting on Tinder to get laid but settling for just having someone to type to, going to a therapist who keeps checking their phone, and even if Celebration States tries to end with a positive resolution, it's performing happiness at an ex while masking the shame in recognizing how old patterns and old date nights end up repeating themselves in new relationships. The part that fucked me up the most is when Nanna mentions that his manager made him remove a picture of his ex from his workstation. It's unclear whether this manager cares about Bob Nanna being a happier or just more efficient employee, either way, that he had to hear it from a manager - a superior, someone to whom you're not supposed to be vulnerable in about 99% of all work environments.
This one hit home because I actually had to do something like that after the most catastrophic breakup of my life. I came into work on Monday, and told my boss what had happened over the weekend, because I just didn't know what else to do and also because maybe it would give me a pass for spending the past several months completely checked out of a job that was literally killing me and waking up every single day wishing I a) wasn't hungover and b) had the guts to just fucking quit. We had some fun times together, but he also scared the living shit out of me despite frequently using Starship Troopers quotes as a motivational tactic.
The next day, he sat me down after a team meeting let out and said he was planning on firing me on Monday but then he felt bad and decided to give me a month to turn things around (an impossibility given that it was December and the entire entertainment industry takes at least half of it off). He told me I could expect an email reiterating everything we went over in this meeting and later that night, I read it in my apartment while several beers in and making a perpetual jerk-off motion in the air the entire time, missing the part all the way at the end where it said I needed to reply to the email and HR with receipt of reading. I got fired about 18 hours later and drove out of the parking lot on December 1, 2010 thinking I was having one of the best days of my life.
Truth be told, I'll probably never listen to Celebration States again - the best breakup albums are supposed to make you feel like you're starring in your own life's movie and this just makes me think of how pathetic I felt in various similar situations; being too dejected to ask my soon-to-be-ex for my Bright Eyes vinyl boxed set back in the moment and thus losing it forever (there's sort of a lyric about that exact thing on the new Bright Eyes album), having to give my dog back to the rescue because it wouldn't be allowed in my newer, smaller apartment, going to a Foxing concert alone two hours after getting dumped, telling them that as a sorta-joke after the show and then having Conor (Murphy) excuse himself from a throng of fans to ask if me, a 36-year old man, if I was going to be OK. But once again, that's kind of the entire point of Celebration States, and I'm not surprised that no one's reviewed it. How are you going to review someone's divorce, especially when the kind of people who would review a Bob Nanna solo album in 2020 are socially connected to him in a meaningful way? Still, I gotta hand it to Bob Nanna for following through: there's almost no upside to making an album this vulnerable for such a niche audience, and at worst, you get clowned for talking about reiki when people just want that ol' time emo rock 'n' roll.
As a 40-year old man writing about divorce in an emo newsletter, I guess I can admire that energy.
---
When I say that "divorced dude energy" is way more in Mike Kinsella's wheelhouse, it's similar to calling Celebration States "pathetic" - there's no way it doesn't come off like a backhanded compliment, even if it's in service of qualifying an artistic triumph. I had already written about Owen's The Avalanche for Pitchfork, and due to the limitations of the format, it was hard to get into why it's the best Owen album to date. I recall a label guy saying that every Joan of Arc album sells the exact same number of copies and a similar corollary applies to the other Kinsella - all Owen albums are of almost the exact same quality, and my favorite Owen album is usually the most recent. Once again, I wish there was a better way to say this without sounding ghoulish: but writing about actual divorce rather than everything that leads up to it makes The Avalanche an "event" the way Owen albums haven't been in ages.
Listen to any Owen album (or the last two American Football albums), or read his interviews and there's always a stray line about how many unforced errors Kinsella makes in his relationships. Here's an excerpt from my interview with him in The Ringer from 2019:
"When [my wife] met me, all the songs were about other people and she didn't like it," Kinsella says, regarding the often unflattering lyrical content of early Owen albums. These days, he acknowledges his self-editing process takes into account not just his own family, but even the other parents at his children's school. "But my argument is 'I need to make it entertaining.' If a turn of phrase is interesting or clever and I feel like it adds enough value, it stays even if it means I'm in the doghouse for a while."
Or, from Spin in 2016, shortly after he sent a tweet that made light of Kim Kardashian getting robbed at gunpoint in her own home.
We're in a climate where misogyny is more recognized, and accusations come faster.

My wife runs a feminist club at the high school and she said, "You can't win this. You're not allowed to have an opinion on this. That's the whole point." But like, fuck that.
(I will not take the time here to weigh in on the controversy of The Avalanche dropping on June 19, I'll just quote my colleague Ellie Kovach here: "did anyone come out of the recent Mike Kinsella snafu not looking like a total ass?"
I saw American Football back in 2019 and during one of their many between-song tuning breaks, Mike asked, "so, anyone else in couples therapy?" The reaction from the rest of the band made it clear that he was joking but not joking, a live-action version of the tweets that tend to get him in hot water even amongst the message boards that tend to be discomfitingly lenient towards problematic emo gods. Unlike with Celebration States, Kinsella does not make a case for himself as a sympathetic narrator. Musically speaking, The Avalanche is absolutely fucking gorgeous, a collaboration with S. Carey that recalls Bon Iver, Bon Iver without sounding like it was recorded in a bottle of Herbal Essences. Though within the overall Kinsella oeuvre, it's closer to something like Sun Kil Moon's Among the Leaves - another example of a sad guy lifer giving up on metaphor or poetry completely and being completely open about his worst tendencies. "I can't believe she stayed as long as she did," he sings on "Dead For Days," and meanwhile, here's the first verse of "Willing and Wanting":
You said you like my voice

But you say that to all the boys

And I mean all of 'em

Put your mouth where your mouth is

Your boyfriend can watch us

I don't see a ring

But wanting and willing

Are different things
But the song that got to me most is "On With the Show," which is the least overtly related to divorce. "I memorized my lines/taught myself to cry/so on with the show/I've got a reputation for fucking up to uphold," he sings and its interpretation remains slippery after dozens of listens. It could be about being an "emo professional," of having to fake your way through old songs about girls that broke your heart (I imagine Chris Carrabba might relate). Or, it might speak to a self-fulfilling prophecy of the depressive, of seeking out toxic relationships to align with a completely tanked sense of self. To me, it's most relevant in how it speaks to the way our performances of Being Publicly Emo affect our private lives, the consideration of how much unnecessary drama could be avoided if we didn't feel the need to broadcast our personal lives.
Back in the days when I was more Sparks than man, it was pretty easy to assess why my relationships never worked: the results weren't always disastrous when I drank, but every actual disaster happened when I drank. Likewise, when I think of the worst shit that's happened to me over a span of nine and a half years of sobriety, I've experienced breakups, disappointments at work, financial insecurity, but the times where my life felt like it was spinning out of control and I just had to pray for the patience for the moment to inevitably pass while I have to explain to other adults in non-illusory terms why I was paralyzed by insecurity at my important IRL job because a bunch of 20-somethings were dragging me online…I honestly wonder if the 12 Steps are gonna apply to Never Tweeting at some point in the next decade.
So on second thought, maybe I should apologize for using this space to talk about my first date - just not to y'all.
---
Bonus material: as far as I know, Chris Simpson is not divorced - but he was the frontman of Mineral and he also put out a solo album recently and I've seen it get basically no coverage whatsoever...so here we are.
Before we get into his new album, shout to the 20th anniversary reissue of Gloria Record's A Lull in Traffic EP - still holds up to this day, but I'm still a little mystified as to how that's just about the only emo project of the time that bore the influence of Radiohead, especially since just about every variant of modern rock was somehow molding itself in the image of OK Computer or at least including one song that rips off "Climbing Up the Walls" (Elliott's False Cathedrals is probably the pinnacle of this lot).
Anyways, Mineral is somewhat similar to Braid - I have trouble connecting with basically everything they've done outside of the main franchise and in fact, maybe my most scalding emo hot take is that I find EndSerenading to be kinda dull after the first song. Simpson's new Mountain Time album should strike me as kinda dull as well, since he's out here repping Leonard Cohen, Velvet Underground, all of the primary ingredients of Classy Indie rock, or...The National really, avatars for Divorced Dude rock. But in the same way I appreciate bands like Turnover and Title Fight getting into the Cure and My Bloody Valentine years after their peers did, there's something charming about Simpson trying to sound like those bands three decades into his career rather than right out of college. And Music For Looking Animals sounds fantastic - Simpson's voice has aged surprisingly well (though some of those Mineral reunion shows were brutal), and meshes surprisingly well with all the horns, reverb and strings that allow him to ride out one melody for six minutes without sounding dull. Or, in short - it sounds like it could've dropped on Merge.